It's Mark Richards Time!
A timeline comparing Mark's established history with his claims of military service and academic achievements.
Charlie Wiser of the Three Dollar Kit has long stressed the importance of timelines. In Mark's case even a brief comparison between his claims (red) and what is known, quickly establishes that he could not have been in the military, achieved various advanced degrees, and lived his documented life without an actual Time Turner from the Harry Potter stories. (See also Mark Richards and the Secret Diplomas.)
"It might as well be a different timeline for those of us who see a completely different reality beyond the matrix."  Kerry Cassidy, Who Benefits.
The Dutchman
Mark started his story with tales going back to his great grandparents and beyond. The stories have been discussed here, but Mark's father — the Dutchman — occupies a singular place in the annals.  It is claimed that Ellis Richards Jr. had any number of dramatic exploits and eventually served as the head of earth's security.
Unfortunately, Ellis suffered severe injuries in a 1952 plane crash that affected him throughout the rest of his life.  Apart from any time considerations he could not have done the deeds that Mark ascribes.
---
1924 — Ellis Richards, Jr, was born in Evanston, Illinois.
1942 — Enlisted in the Army Air Corps as a private. At that he had a high school education and some electrical manufacturing skills.
1943 — Commissioned as a First Lieutenant pilot. First air accident (landing).
1944 — Married Lois Taylor.
1945 — Second air accident (taxiing). Joined the reserve.
1948 — Full service as First Lieutenant pilot (until 1950)
1949 — Third air accident (substantial damage due to mechanical failure during landing) at Clark AFB, Philippines.
1950 — Census reports that Ellis worked as an executive in retail management.  Served in the Reserve.
1950 — Continued service beginning in 1950.  Assigned to George AFB in California and became a jet fighter pilot.
1951 — September. Assigned to Hamilton AFB in Marin, California.
1946 – 1948 — "Most of Rich's [Ellis] orders said 'Restricted, special order.'  Just after WWII, he was involved with the military missions to take the Afghan and Tibetan gates away from the Nazis. He was involved with a series of Top Secret missions that would take him to Antarctica with Operation Highjump in 1947 and the West Coast at the height of the UFO storm in the summer of '47.  Rich was ordered back to active duty in Sept. 1948."  [Most of quotes and information concerning Ellis's claimed accomplishments are from Knights of the Cold War.]
1946 — Ellis "was the first man to pilot the RAND atomic rocket of the late '40s, German disc-craft and captured alien saucers." 
1948 — circa. "Hamilton AFB was one of 3 bases on the West Coast that had 3-9 flying saucers – built for the US by Avro in Canada – housed there since the late '40s."
1948 — circa.  Admiral Nimitz makes Ellis one of his first recruits for the newly established International Security.
1950 — "At Hamilton, the best-of-the-best in the Air Force were gathered including the man they called the Dutchman – Lt. Ellis Loyd Richards. By 1950, he was a quietly cocky officer of an elite cadre of madmen known as the 'Fighter Mafia.'"
1952 — August 4. Up to 8 flying saucers were reported at Hamilton, AFB.  Mark's mother and other officer's wives were warned by the Men in Black not to say anything.

Ellis flew an Avro saucer in response to the sighting. The alien craft landed and Ellis met a raptor, Prince Nagadraconis of the House of Claw. Their friendship, and subsequently Mark's friendship, would be enduring.  
1952 — August 4. The Hamilton sighting is featured in newspapers and becomes 

part the

UFO Lore of Hamilton Field, although the reports are a far different version than Mark's. 

The sighting is attributed to weather balloons that were known to be in the area.

1952 — September 30. Ellis was severely injured in a major accident at Hamilton AFB after his plane crashed. He never flew again. He did not return to admiinistrative duty until May, 1953, and remained significantly disabled throughout the rest of his life.  A news report shortly after Mark's arrest described Ellis as being frail and partially paralyzed.
1953 — June 28. Mark Richards born.
1955 — Graduate studies in Industrial Administration at Wright Patterson AFB.
1956 — circa. The Air Force begins works with Avro in Canada to develop a flying disc shaped craft. Canada provided initial funding beginning in 1952. Two prototypes were built. The project was abandoned in 1961 after Avro failed to successfully develop a craft capable of flight.
1956 —  Assigned to the Air Materiel Command in California providing logistics, management, and support for fighter planes.
1959 — First assignment as a Procurement Officer. Ellis was promoted but remained in procurement for the rest of his career.  Notable assignments included Pakistan (1960), France (1962), Michigan (1963).
1959 — The Dalai Lama escapes from Tibet to India.

1956 — circa. Ellis obtains a law degree. No date or school is given, but this would be the earliest possible time. 
1959 — "Rich was deployed for 18 months. While he spent 5-6 months in Pakistan protecting it from the same threats as today, he spent 12 months serving off-world."  
1960 — "Rich helped the Dalai Lama and escape Tibet for a new home in India. Over the years they would write and visit with each other whenever the world allowed." 
1960 — circa. Military Intelligence for NATO.  Dates and place for the assignment are not given. 
1961 — June 18. Captain Richards is an important part of the Exeter Interstellar Treaty Conference in England, which included several alien species.    
1961 — Richards co-founds the National Reconnaissance Office (uncredited in any official documents).
1962 —The Joint Chiefs ask Ellis to be there when evidence about Cuba and Russian Missiles is presented to Kennedy, "as they hoped his friendship with the president would add more impact to the information."
1962 — circa. Ellis is an uncredited military intelligence liaison to President Kennedy.
1964 — Ellis met with aliens at Holloman Air Force Base
1966 — Ellis retires from the Air Force as a Major.

1970 — USS Hornet is deactivated and decommissioned. It is placed in mothballs at Puget Sound. Electronics and the aircraft elevator were removed as part of this process.
1966 — Ellis becomes head of International Security upon the death of Admiral Nimitz.  Headquarters is in Marin County.
1975 — Mark and Ellis secretly enter Israel, carrying no identification.  
1976 — Ellis leads earth forces using the decommissioned Hornet as a command ship in "The Battle of China Gates."   Mark Richards is under his command.
1979 — Ellis commands forces in the battle at Dulce secret base.
1981 — Attends Reagan's inauguration, seated with White House staff and military advisors.
1982 — circa. Ellis fights aliens in battles around Kamchatka, Russia.  He later has to be admitted into military hospital.
1997 — Ellis is murdered!  James Casbolt, who is quoted by Mark, wrote that when the Dutchman was murdered all the operatives knew they could kill anyone:  "When the Dutchman was killed certain factions (most likely based around the Bilderberg group ) had practically every male and female super soldier on the planet lobotomized." 
1997 – Present — In Midlife Magic, Jo Ann Richards writes, "On the other side, he helps veterans transition to their new existence after death."
1997 — February. Ellis dies in Marin County, California. Cause of death is respiratory failure with injuries stemming from his accident (quadriplegia and spinal fracture) contributing.
2004 — January. Death of Lois Richards after living in Galt, CA.
Mark Richards
Mark has long used the title of Captain Mark Richards. It is part of his identity. Supporters such as Kerry Cassidy refer to his military bearing or experience. Even a quick look at Mark's known timeline shows whether it is stolen valor.
1953 — June 28. Mark Richards is born.
1953 — August 28. 14 cigar shaped objects observed for three minutes  near San Rafael, CA. There was insufficient evidence to evaluate the sighting although it was noted that stars might have been seen through clouds.
1960 — The Richards family moves to England.
1953 — August. Two months after Mark's birth raptors, flew saucers overhead to greet his arrival and hold a naming ceremony.  
1957 — Mark was with Captain Gordon Cooper at Edwards AFB and spotted a UFO. Cooper filmed the object and Ellis took the film to Washington.
1959 — circa. Mark danced with Lauren Bacall. She and Bogart were friends of the family.
1961 — Mark plays with aliens and his friend Titania while his father attended the Essex Interstellar Treaty Conference. The children were taught how to astral travel through dimensional gates. Winston Churchill tells Mark that Ellis is one of the unsung heroes. He watches the Beatles perform at the Cavern in Liverpool.
1961 — After President Kennedy's 1961 speech committing the United States to put a man on the moon, he and his father met the President in his limousine. Kennedy asked Mark to deliver a top-secret message to Charles de Gaulle. Mark was just seven-years old, but Kennedy is said to have trusted him.
1962 — Mark defended himself when attacked by aliens until his father and others could help him.
1966-1970 — Mark participated in various tests involving psychic abilities and remote viewing at Letterman Army Medical Center in the San Francisco Presidio. [Note: government funding of psychic research programs began in 1970.]
1967 — Mark enrolled Drake High School (now called Archie Williams high)
1970 — June 23. News report reported that Mark was involved in an auto accident, placing Mark at home.
1971 — June 12. Mark graduates from Drake High School.
1972 — Mark is in the honor roll at the College of Marin
1973 — October 25. While attending classes at College of Marin, Mark was arrested for insurance fraud involving reports of car theft. Famed local attorney Carl Shapiro successfully defends him and the charges were dropped.

1967– Mark was given an Army "operational commission" to consult with the Stanford Research Institute, three years before the SRI was established.
1969 – Feb. 10. Mark saw combat while in the Army. He was awarded a Naval Achievement Medal with Combat in Vietnam although he was below the legal age for such duty. [Note: This medal was the last documentation provided by Richards and has a number of problems suggesting forgery.]
1970 – Mark trained with the Raptors Imperial Fleet in England.  Raptors often use castles there for security.
1970 – Mark first went to the moon.
1971 — circa. Mark (Uncuffed Radio) states that to avoid the draft he enlisted and went to Officer Candidate School as a "90 day wonder." This required 10 months of training and at least a 3 year enlistment.
1971 — September. He helped with security in Interstellar Conference in  Iran.
1972 — "He served in Vietnam as an Army chopper pilot after high school. He was there for 6 months, starting in the summer of 1972." (Jo Ann Richards)
1973 — September. He served as a courier for his father in Chile and was there when the Pinochet coup took place against the democratically elected Allende government.
1974 – 2021 — circa. Mark claims many undergraduate and graduate academic degrees. There are conflicting statements about what degrees have been achieved although one version stated "He has degrees in history, political science, quantum physics, and education. He was a Rhodes Scholar and has letters from Oxford."   [Note: See Mark Richards and the Secret Diplomas]
1974 — While attending Dominican College in San Rafael, Mark started a new school newspaper, the Metamorphosis, that he pledged would "try to keep most of the ivy up while trying to express some of the better new ideas that could help the students at Dominican find their own goals."
1975 — circa. Mark participated in a number of college activities, including the Model UN and the fledging basketball team.
1976 — Professors and students (including Mark) wrote a walking tour of San Rafael. The local newspaper reported problems with funding the project.
1976 — Mark graduates from Dominican College with a BA in History.  Both before and after graduation Mark housesat during summers for Marshal Dill, his advisor, who remained supportive through Mark's trial.
1976 — Newspapers report that Mark and a friend were trying to film a movie using a screenplay he wrote about the life of Tristan.
1977 — Mark announces plans for a school of future studies, using facilities at the theological seminary in San Anselmo. He hoped George Lucas and William Shatner would be on the faculty. The plan ended when he could not continue to pay the rent.
1978 – 1979 — As an editor with Seriatim: Journal of Ecotopia, Mark sells ads, edits specific sections, works as the art director, helps to distribute the paper in the Northwest, and writes for "a gang of shoestring Ecotopians over there in El Cerrito." (CoEvolution Quarterly.)  Mark is part of a group seeking land to develop their ideas.
1975 – Mark and Ellis take part in the evacuation of Saigon (Ho Chi Minh City).  Mark was an army lieutenant.
1976 — circa. A "lateral transfer" allows Mark to be a Navy Captain.  [Note: A Navy Captain is the equivalent of a colonel.]
1976 — Mark made Captain of an Orion class space ship (powered by atomic weapons), the USS Valkyrie. The ship was "the heart of the Secret Space Program." Nagadraconis served as science officer.
1976 — The Battle of China Gates with Mark fighting in battles the Antarctic and over China, against a threat to take over the Earth by former Nazis and a faction of the Reptilian Empire.
1977 — The Battle of Harvest Moon. Mark piloted MINERVA, a biological ship under his father's command.  They successfully saved the earth from invasion.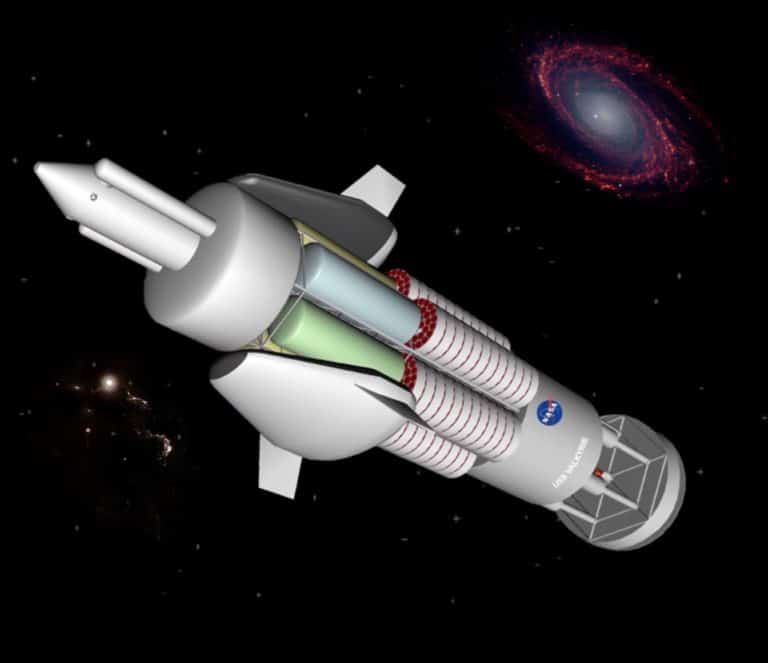 1978 – circa. Mark assigned to the top secret Aurora project, a hypersonic spy plane   Mark also piloted the SR 71.
1978 — His command of the Air Force's Operation Moondust retrieves alien technology from crash sites, including one near Tarija, Bolivia. He helped small insect creatures to establish an earth base.

1978 — The ship involved in the Philadelphia Experiment reappears in the desert. Mark is there to meet it.
1978— circa. The MI6 murdered Mark's wife Titania and child. The date is given only as the 1970s but presumably it was the latter part because it helped trigger Mark to resign.
1979 — Ellis ordered Mark into battle while he honeymooned with Caryn (see below).  Mark almost died in an ambush by the Trogs. He was reunited with Atimpaasa, a Pleiadian alien with whom he fathered a child. She had previously wiped Mark's mind clear.  Naga observes that Mark's love for Caryn was only a small reflection of what he had with Atimpaasa. Mark is wounded but the alliance with humans, raptors, and other species defeat the odds to prevail.
1979 — The Dulce battle to retake the secret underground complex is successful thanks to Mark's battle leadership and skills.  Mark was wounded. 
1978 — circa. Mark meets Richard Baldwin who has a business restoring classic cars. Mark dreams of creating an an electric car.
1979 — circa. Mark and Baldwin removed equipment at the Seriatim offices that Mark considered to be his. The magazine stopped publishing shortly after that.
1979   — August. Mark and Caryn marry. Richard Baldwin is an usher at the wedding. They honeymoon at Marshal Dill's house.
1980 — circa. Mark establishes Engineering Constructors with a friend. It was an unlicensed construction company.
1981 — Engineering Constructors dissolved and a check Mark wrote to his former partner bounced – as did checks to his workers. Mark hires young inexperienced people to do most of the work, with predictable results. Economic pressures mounted.
1982 – The  war in the Falklands involved battles with Draco, Reptilians and Grays. The Raptors fought on the side of the humans. Mark returned from the war shortly before his arrest for the Baldwin murder.
1982 — Mark later claims that his wife Caryn had spent over $500,000 on furniture before the crime. He contends that he had more than one construction company and ran several crews, at the same time that he was a Captain.
1982 — Mark later states that he was eating at his parents house when the crime was committed. It is also said that he was off planet.
The Pendragon Plot Murder
1982 — Mark was working on a novel about an Arthurian kingdom that is established in Marin County. The plans take on greater reality as he meets with young workers, including Crossan Hoover to discuss ways to establish the Pendragon kingdom. Mark prepares diagrams of Marin as he scouts the area with his group. The castle-like theological seminary in San Anselmo was to be the capital.  The book, Imperial Marin, was later published.
1982 — Mark approached two employees about killing Baldwin, stating that he needed money fast. He offered one a dune buggy and $1000 to commit the crime
July 7 — The murder of Richard Baldwin. Trial testimony established that Crossan Hoover committed the actual murder as Mark watched.  A third person was searching for items in Baldwin's home and later testified against them.
July 7 — Richards buys a boat that is seen at a San Rafael marina.
July 8 — A safe that had not been there before is seen in Mark's garage.
July 12 –Richards made several purchases using the credit card of Richard Baldwin at Montgomery Wards Department ­stores in Richmond and Daly City.He made a purchase at the Whale Point Marina in Richmond and forged the signature of Baldwin on a personal check.
July 13 — Mark attempted to make a credit purchase from Mathews T.V. in Daly City for $10,035. He used the name and California driver's license of Richard Baldwin to identify himself and filled out a credit using the business address, the classic car shop.
July 13 – Baldwin's body found in San Francisco Bay.
July 16 — Detectives arrest Mark for murder.
Mark was convicted of murder with two special circumstances on April 9, 1984. The trial court sentenced Mark to life without possibility of parole on July 20, 1984. His subsequent appeals and writs were denied.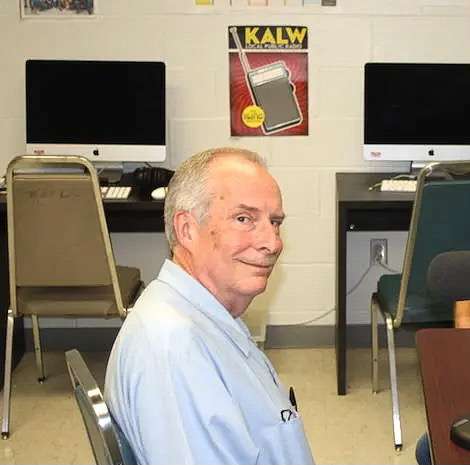 Mark married Jo Ann at the Salinas Valley State Prison in July,  2022.
Mark has been interviewed 12 times by Kerry Cassidy on Project Camelot beginning in 2013.

He is serving a prison term of life without parole.:
This timeline is focused on specific matters pertaining to claims made about Ellis and Mark rather than the crime as a whole or other related matters. This site is glad to correct any errors or omission.  All dates are documented as posted on the main web pages or supplied upon request.
Every attempt has been made to be fair to Mark. Jo Ann Richards repeatedly stated that she will provide documentation to prove Mark's military and academic claims, but has not done so.These records are clearly the Key to Credibility and would be important for a timeline.
Email SpaceCapn.Com
revised 6-24-22